Now you can virtually connect your employees with psychiatrists and licensed behavioral health providers through secure and private online video sessions, wherever and whenever they need them. Traveling for work or vacation? Need an appointment before/after work hours or on weekends? Can't fit an office visit in because of your busy schedule or a long commute? Telemedicine Behavioral Health Services remove the barriers to the best quality care for your employees.
Major studies have shown that online counseling is just as effective as in-person counseling – with the added benefits of privacy, convenience, and access to an entire community of in-state licensed and credentialed therapists.
Increasing Costs
Depression alone costs $44 billion in lost productivity every year.
The estimated behavioral health costs for employers per employee: $1,600 in direct costs and lost productivity + $3,300 in medical care each year
Short-term disability claims are rising 10% annually due to mental illness in the workplace.
Behavioral health issues are often associated with other chronic conditions that drive a 46% increase in costs over those with a chronic medical condition alone.
Individuals with depression are about twice as likely to develop coronary artery disease, twice as likely to have a stroke, and about four times as likely to die from a heart attack within 6 months
Behavioral Health Data
Nearly 25% of Americans have an untreated mental health condition.
66% of all people with a diagnosable mental illness do not seek treatment.
National average wait time for an initial behavioral health visit is 33 days and counting.
50% of counties in the United States have no mental health professionals.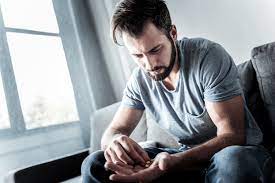 Our Features
HD Video and Quality Sound – State-of-the art technology for virtual office visits make them feel just like meeting in person.
Web and Mobile Access – Use your laptop, tablet or smartphone to conveniently access care wherever you are, whether traveling or on a lunch break.
Secure, HIPPA-compliant Platform – Communicate with your behavioral health provider via video or secure messaging on a private platform.
Robust Provider Profiles – Browse our provider profiles to find the right one for you for both short-term and long-term therapeutic needs.
Online Scheduling System – Manage your appointments online, from setting up your initial appointment to rescheduling or canceling your session.
Extensive Support – From automatic appointment reminders to after hours and weekend call center support, the team is there to ensure services are always available to your employees.
High patient satisfaction – 93% of our clients say they're satisfied with the experience
Telemedicine Monthly Program
With Healthcare costs out of control, employers along with all levels of employees – full-time, part time, 1099, seasonal – are finding it more difficult to afford health care services. High deductibles, co-pays, absenteeism, decreased productivity!
First Nations, with Meridian HSN, Telemedicine is cost effective, dependable, and convenient. As low as $.79/ day!
For our small business, smaller groups, you get all of the nation's leading telehealth platform in month-to-month telemedicine program that can meet up to 80% of everyday healthcare needs for the entire household!

**Pricing – $24.00 per month (includes entire household), $0 co-pay, $0 deductible. That equates to about .79 per day for virtually unlimited usage.
As one of the nation's oldest and largest telemedicine providers, our 24-7 telemedicine plan delivers immediate access to highly trained healthcare professionals serving your most valuable asset; your employees and their households.
Our telemedicine employee utilization is 400% better than the national average of 27% and average wait time for a doctor appointment is under 15 minutes!
This amazing program can be utilized starting with only 5 monthly enrollees!
Our program takes minutes for a business or group to enroll
– Monthly census/enrollment updates are simple and it's simple and quick to fill out with direct ACH payment and can be discontinued at the end of any month! Download our flyer below.